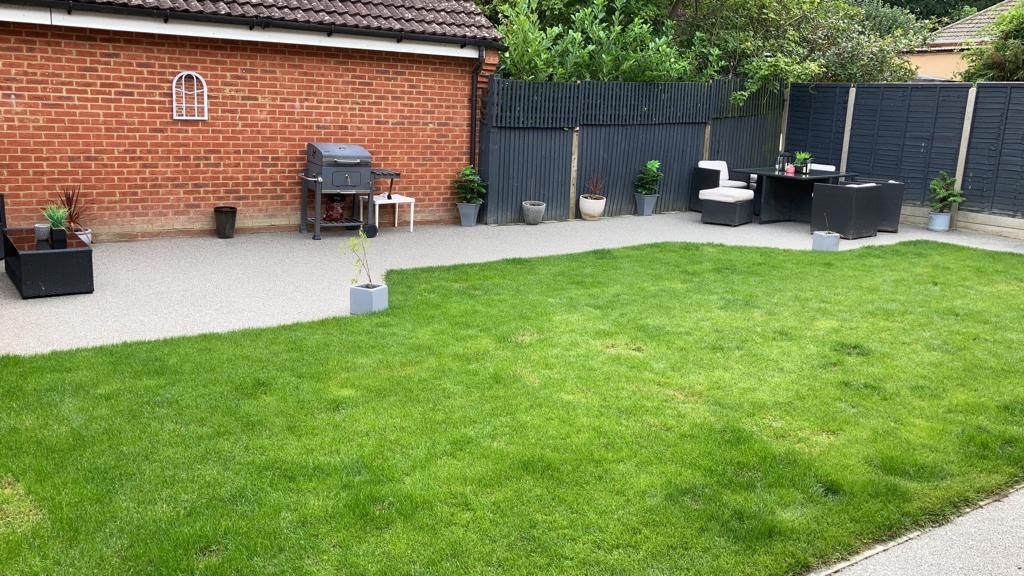 Introduction: Your patio is an integral part of your home, offering a space to relax, entertain, and enjoy the outdoors. If you want to revamp your patio and elevate its aesthetics and functionality, consider the wonders of resin-bound surfaces. In this blog post, we'll explore how Rotherham Resin Driveways can help you transform your outdoor space with stunning resin-bound surfaces that add beauty, durability, and value to your property.
The Beauty of Resin-Bound Surfaces:

Resin-bound surfaces are a contemporary paving solution that combines natural aggregates and UV-stable resin to create a visually stunning and seamless finish. With a wide range of colours and aggregate options, you can tailor the design to match your style and complement your home's architecture. Whether you prefer a classic monochrome look or a bold mix of colours, resin-bound surfaces can create a visually striking patio that sets the stage for memorable gatherings.

A Seamless and Durable Finish:

One of the most appealing aspects of resin-bound surfaces is their seamless and smooth finish. Unlike traditional paving materials with visible joints and gaps, resin-bound patios offer a continuous expanse that enhances the visual appeal and makes for a comfortable walking surface. The durable nature of resin-bound surfaces ensures that your patio will withstand time, resisting cracks, potholes, and weed growth, making it a long-lasting investment.

Low Maintenance and Easy to Clean:

Modern lifestyles highly value low-maintenance solutions. Resin-bound surfaces require minimal upkeep, making them an excellent choice for hassle-free patio maintenance. Regular sweeping and occasional power washing will keep your patio looking fresh and vibrant without sealing or reapplication. Spend more time enjoying your patio and less time on maintenance tasks.

Permeability and Environmental Friendliness:

Resin-bound surfaces are porous, allowing rainwater to permeate and drain naturally. This eco-friendly feature helps prevent water pooling, reduces the risk of flooding, and supports the health of surrounding vegetation. Choosing a resin-bound patio benefits your property and demonstrates your commitment to environmental responsibility.

Customisation for Your Unique Space:

At Rotherham Resin Driveways, we understand that every patio is unique. Our skilled professionals will work closely with you to design and install a custom resin-bound surface that complements your outdoor space and enhances its functionality. From contemporary homes to traditional properties, resin-bound surfaces can be tailored to suit any style and preference.
Conclusion: Revamp your patio with the timeless beauty and durability of resin-bound surfaces from Rotherham Resin Driveways. Transform your outdoor space into a visually stunning, low-maintenance, and eco-friendly oasis that will impress your guests and add value to your property. With a seamless finish, custom designs, and long-lasting performance, resin-bound patios are ideal for homeowners seeking a truly transformational outdoor space.